After two years of extraordinary growth and unprecedented demand in the real estate market, experts anticipate some return to moderation with key exceptions specific to the south Florida market.

While there is little question the Florida housing market, particularly luxury and waterfront real estate, has seen unparalleled growth during 2020 and 2021, higher prices and tight inventory have forced many buyers to temporarily delay their home search. Many experts expect the market to begin stabilizing across the country as we move into 2022. However, the South Florida real estate market is complex, and there may still be some surprises in store for sellers, buyers, and investors alike.
Rising mortgage rates may slow demand
The economic indicator which will likely have the biggest and most predictable impact on real estate in 2022 is home mortgage rates. Real estate demand during the pandemic was a bit like a runaway locomotive fueled by diminishing inventory as the pandemic slowed construction while demand, motivated by near historic lows in home mortgage rates, increased. While inventory levels remain uncertain with ongoing supply chain interruptions,
demand for new homes is expected to cool
somewhat as the Federal Reserve raises home mortgage rates in order to control inflation. Some economists anticipate further bumps in mortgage rates later in the year. The recent increase in mortgage rates caused a short-term boost in demand as potential home buyers hurried to close deals and lock in lower rates, but overall demand is expected to wane as higher interest rates take effect.
Tight inventory loosening up, but not much
As steadily rising prices and mortgage rates cool demand, inventory is expected to increase throughout 2022 for most of the United States' major real estate markets. This is due in part to the resuming of new construction and fewer disruptions and supply chain issues caused by the pandemic. However, recent uncertainties on the world stage and rising fuel prices may serve to slow the expected progress in increased inventory, and in hot markets like south Florida, inventory is still going to be lower than demand. That said, the seller's market will not be as competitive as in the past two years, which may give home buyers some much-needed breathing room when they are looking for Parkland homes, Weston real estate, or luxury residences in one of south Florida's white-hot real estate markets like Fort Lauderdale Beach, Hillsboro Beach, Las Olas, and Rio Vista.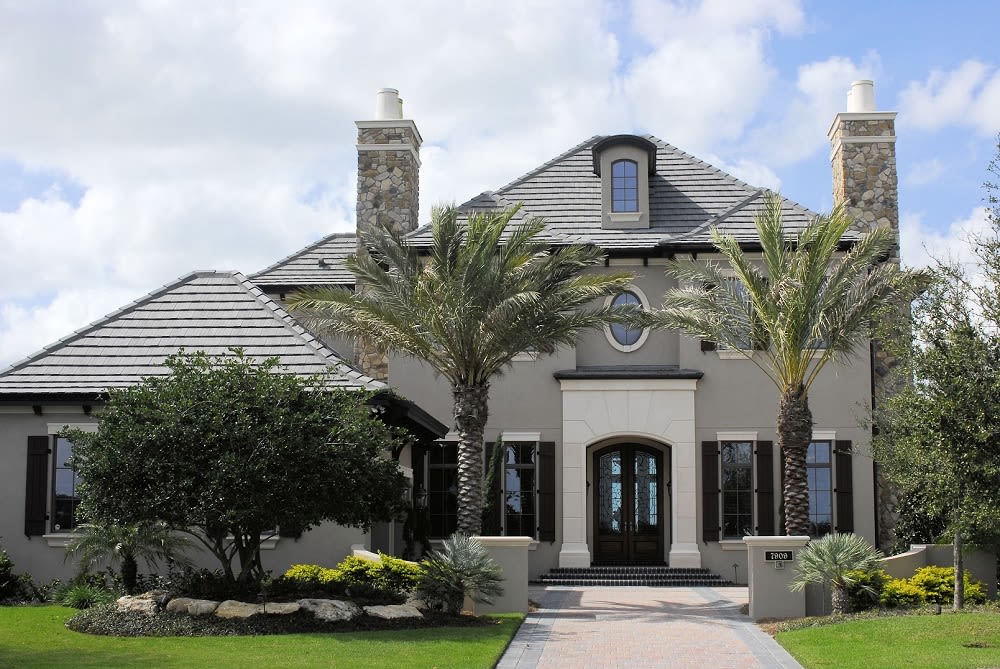 Shifting demographics
For a variety of reasons, the traditional demographic of south Florida residents are becoming younger and more affluent. This is due in part because millennials are entering the point in life where they are ready to purchase properties. Many are also discovering they can now live anywhere they want due to the pandemic's shifts in the way we live and work. They also have lucrative careers and are seeking places to live that offer warm weather, plenty of amenities, and access to outdoor beauty.
Weston
real estate,
Parkland
homes, and homes for sale in
Lighthouse Point
check all these boxes and more with ample waterfront properties, excellent schools, and year-round access to an active outdoor lifestyle.
In addition to more mobile – and upwardly mobile – millennials, south Florida has witnessed an influx of affluent residents flocking to the area from bigger cities and the population-dense coasts. Part of the so-called "Great Migration," they are seeking more accommodating residential experiences and a better quality of life. As the Sunshine State continues to attract a younger, more affluent demographic, the demand for rental property will also increase.
Skyrocketing real estate prices in Miami have also fed the migration of young professionals seeking affordable properties and rentals which feature waterfront luxury and family-friendly communities without the Miami price tag. Green spaces and outdoor activities are also important, so places like Weston real estate, which have numerous golf courses, parks, and access to the lush Everglades, will be appealing to this more active demographic. This elevated demand has also created a surge in high-end luxury planned communities like Parkland homes and homes for sale in Lighthouse Point. Communities like these, which offer the amenities more affluent homeowners and families want, will continue to grow and thrive.
Demand for luxury living and high-end rentals
With skyrocketing prices and hot competition from international investors, markets like Miami have become very difficult to gain access to in terms of purchasing rental properties. However,
South Florida remains appealing
and accessible whether you are looking for rental property as an investment or a part-time vacation rental to satisfy your own taste for luxury living. Demand is keeping pace with prices, and waterfront condos and other homes for sale in Lighthouse Point attract renters seeking its high quality of life and coastal location. Savvy investors will continue to tap into the lucrative high-end rental market as waves of residents seek these attractive accommodations further from more populated city centers like Miami.
Commercial real estate outlook more resilient than other regions
The shift to work-from-home or blended work arrangements has naturally had a dramatic impact on the commercial real estate market as employees and corporations vacate city centers nationwide. According to the National Association of Realtors, however,
Florida remains a notable exception
. Some of this is attributed to the state's strong job growth and major employers relocating here. Nationally, office-space markets have seen occupancy rates erode at an alarming pace. However, in Miami and the surrounding area, demand remains steady, with rents increasing more than double the national average. Retail occupancy is also up over the national average, as is the pace of job creation in the hospitality industry.
What to know before investing in south Florida real estate
There are some real estate trends that can be predicted, but if we have learned anything from the last two years, it is to expect the unexpected. When you are ready to purchase real estate in South Florida, it's essential to work with a professional who is well-versed in the intricacies of the local market.
Contact Greg Marchese
to receive expert guidance when navigating the south Florida real estate market.