For those who love spending a day on the water and are looking to find a boating community, the yacht clubs in Fort Lauderdale are for you. When you're looking for homes for sale in Weston, be sure to search for these five clubs in the area.
Lauderdale Yacht Club
Named after the city it's located in, the
Lauderdale Yacht Club
has been around since 1938. Those searching for houses for sale in Lighthouse Point can count on this club's peaceful environment and family-friendly energy. The club is located right next to the Intracoastal Waterway and offers several amenities to its private members. If you're a yachter who wants to get a feel of this club, guests are welcome alongside current members. The calm channel of the ocean, palm-studded property, and beautiful views of the water add to the club's high-end experience.
The Marina at this club has 65 dock slips for its members and guests. If you're joining with a family, children can enjoy the junior Olympic-size pool with a view of the Intracoastal Waterway, or the kiddie pool nearby. Those who join also have access to five clay tennis courts, available from morning through night. The fitness center is set up with all the equipment necessary for a great workout, including personal trainers and classes. This club also offers lunch, dinner, and Sunday brunch for members.
Coral Ridge Yacht Club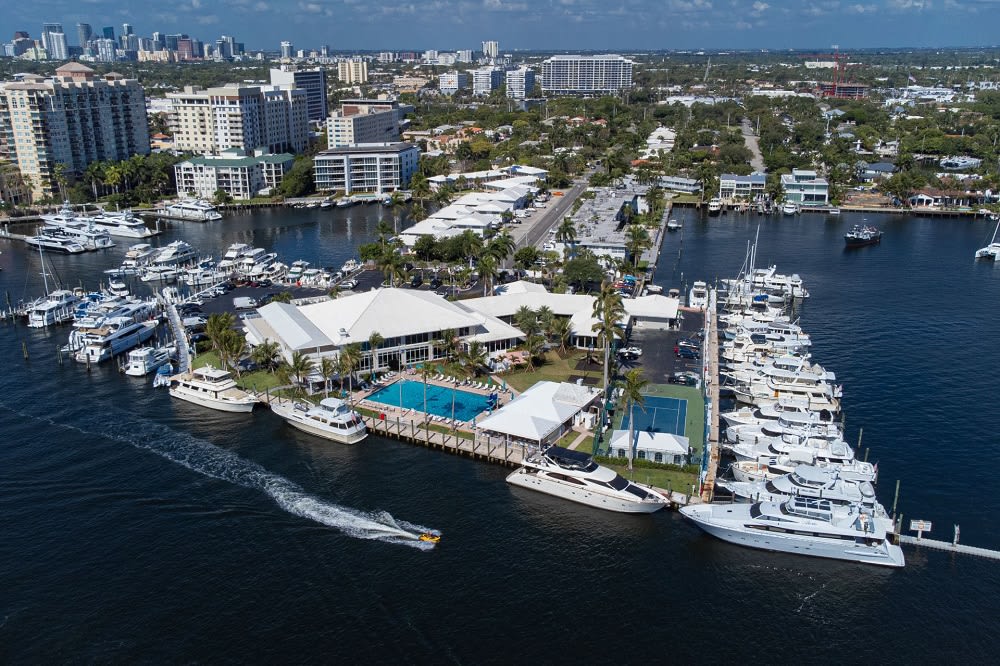 Photo courtesy of Coral Ridge Yacht Club
Another great yacht club option for those interested in homes for sale in Weston is the
Coral Ridge Yacht Club
. Serving boaters for more than 70 years, this yacht club opened in 1947 and has provided excellent amenities and services ever since. This club mixes the elegance of tradition and history with the modern day, creating a sociable and welcoming environment perfect for families and new friendships. Its recent clubhouse renovation, with its elegant and light design, captures modern-day luxury. The Coral Ridge Yacht Club is located on the Intracoastal Waterway and offers breathtaking views of the Gold Coast.
There are a variety of different members of this private club, from families to retirees. The Marina is equipped with 65 dock slips for members and guests of neighboring yacht clubs and offers a view of the Hugh Taylor Birch State Park. Members also have access to the club's fitness center, tennis court, and Olympic-size heated pool. This club is great for those who love being out on the water and on land, as it provides a calendar of social events to meet new people. The fine dining at the Wheel room and lunch at the Point Bar provide quality dishes and personalized service.
Grand Yacht Club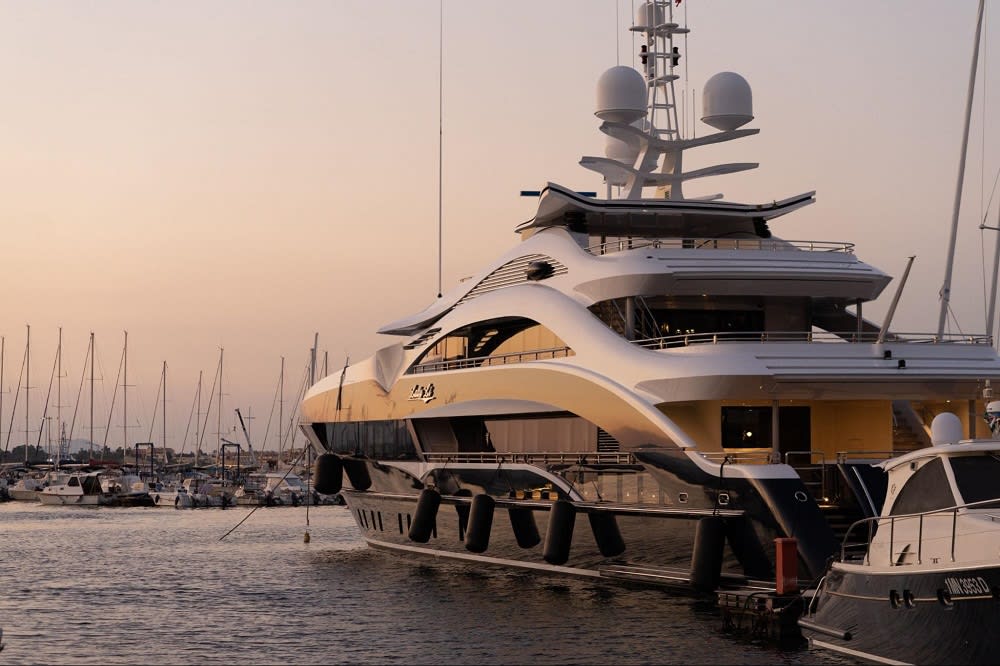 The
Grand Yacht Club
is great for those interested in yacht club life but who are still waiting to find the boat of their dreams. Those who don't own a yacht can enjoy all the luxury of the lifestyle through access to cruises and sporting, sailing, and mega cruiser yachts. Members who join can select from a range of membership levels affording them different perks, such as bonus time on the boats and multiple reservations. With different cruises available for a range of times and locations, those looking for houses for sale in Lighthouse Point aren't limited to just Fort Lauderdale when they choose this club.
This yacht club has several featured trips for a range of members. The Honeymoon Special is a three-day cruise along the waterways, with access to the spa at The Resort and delicious food options around the clock. Or members can take Hemmingway's Holiday, which is a one-to-two-week trip that travels along the keys and the Islands of the Bahamas. While there, guests can enjoy the island's food and nightlife. Whether out for a weekend or half the month, the trips and cruises available are full of opportunities to relax, get into the water, and soak in the great views.
Carefree Boat Club
Located next to the New River,
Carefree Boat Club
is another great option for those interested in sampling the water lifestyle before investing in a boat themselves. They ensure a fun, safe, and professional boating experience for all their members, and adhere to high standards of conduct. With a low membership-to-boat ratio, those who join this boat club can be sure of vessel availability when they want to get out on the water. Enjoy the ocean views around Weston when you join this club.
This boat club offers year-round use of their boats, and there are several boats to reserve. Whether you need a large cruiser, a sleek sailboat, or something in between, this club has what you need to explore the waterways. You can rest assured this club keeps its boats well maintained and fueled up for a day or overnight trip out on the water. Those with families or who don't have their sea legs can receive instruction on the water to best enjoy their experience.
South Florida Boat Club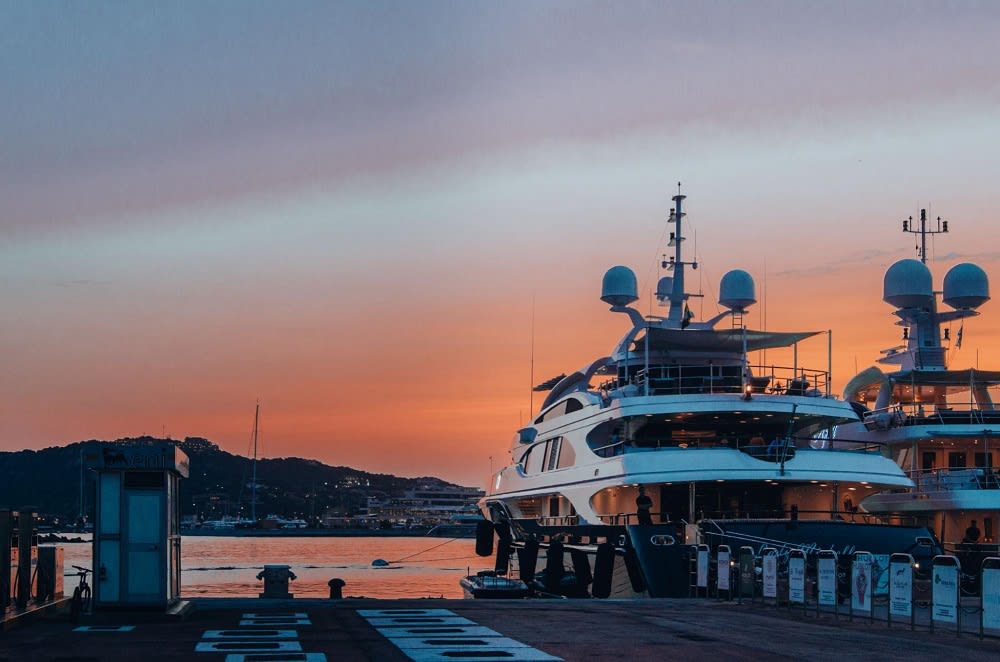 The
South Florida Boat Club
is located on the Riverfront Marina along the New River, right in the center of Downtown Fort Lauderdale. The Fort Lauderdale location of this members-only club features a whole fleet of boats on its website that members can choose from when they want to spend a day in the ocean.
Those looking for houses for sale in Lighthouse Point who are interested in boat life can count on this location to provide open availability and professional service for a fun and safe experience. Join its boat, cruiser, or yacht club for access to training, the pier, and a variety of vessels to make memories you won't forget.
Ready to join a club in Fort Lauderdale?
With these yacht clubs in mind, you're ready to find which club matches your needs and personal preferences the best. When you're ready to live a little closer to these clubs, contact trusted local agent
Greg Marchese
to guide you through the process.