If you've been thinking of getting into the Fort Lauderdale real estate market for investment purposes, now is a perfect time. While housing prices continue to rise, so does the demand for housing because of the number of people who continue to move to the Sunshine State, including the Fort Lauderdale area.
There are a number of reasons to buy an investment property, including Lighthouse Point homes. Some investors snap up properties to generate rental income year-round. Others purchase a vacation home to rent out to generate income that helps pay for the purchase. Property flipping is another option, which is buying run-down or damaged properties, repairing them, and either selling them at a profit or keeping them for the rental income they will generate.
Here are some reasons why real estate investors are interested in Fort Lauderdale:
Housing Prices in Fort Lauderdale
The housing market in Miami 30 miles to the south remains hot, which has led some people and businesses to relocate to Fort Lauderdale, where the price of housing is somewhat less. That in turn is a boon to investors who own rental property and have a steady stream of renters. According to Zillow.com, the median home price in Fort Lauderdale, including homes for sale in Lighthouse Point, is $430,165. Prices have gone up 19.5% during the past year. By comparison, the median home price in Miami is $440,360, an increase of 17.1% from last year. If that trend holds, investors can expect to continue to make a profit on Fort Lauderdale real estate.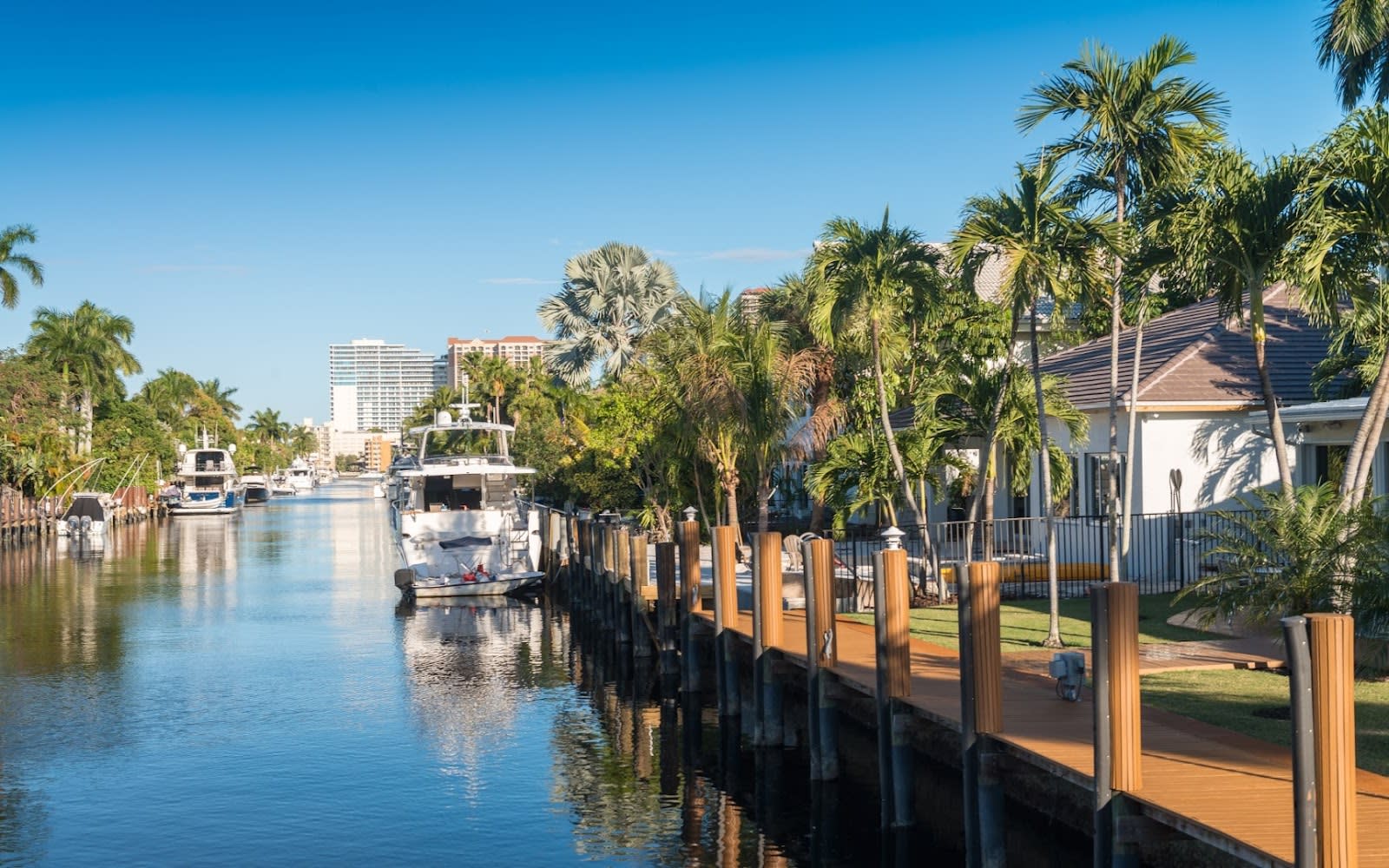 Population Growth
South Florida continues to enjoy an influx of residents from states like California and New York, where suffocating housing costs in big cities and high taxes have caused many people to relocate to take advantage of a cheaper cost of living and the fact that Florida has no state income tax. Many companies have also chosen to relocate from states that are less business-friendly to Florida, which is extremely business-friendly. Every time a company moves, it brings with it employees who need a place to live, such as Lighthouse Point condos. The rental market will continue to thrive because some newcomers will rent if they can't afford the cost of buying a house. Some people, including families and young professionals, will rent while scoping out the best neighborhoods to buy a home. Forecasts call for the population increase to continue for the next several years, which is all the more reason investors should get into the market now.
Low Mortgage Rates
Investors continue to take advantage of near-historic low mortgage rates, which help stretch the buying dollar and allow for the purchase of desirable properties that can be rented out. It's a good idea for investors to make their move now in case rates begin to rise in the new year. Prices are expected to continue to rise and it's hard to imagine they would return to their pre-pandemic levels. Additionally, the state's economy is expected to continue to grow as more people, companies, and events come to Fort Lauderdale and provide a steady base of renters.
Tourism
Fort Lauderdale remains a popular tourist destination, which helps drive the rental market. Rather than spend money on expensive hotels and restaurant meals, some vacationers prefer to rent luxury properties, including Lighthouse Point homes, for extended periods. They are able to take advantage of all the fun summer activities, such as going to the beach and boating while also enjoying the privacy and comfort that comes with renting a private residence. Besides the more than 20 miles of beaches, visitors also like to spend time in the restaurants and shops around the city and visit the many museums, galleries, nature preserves, and parks in the area.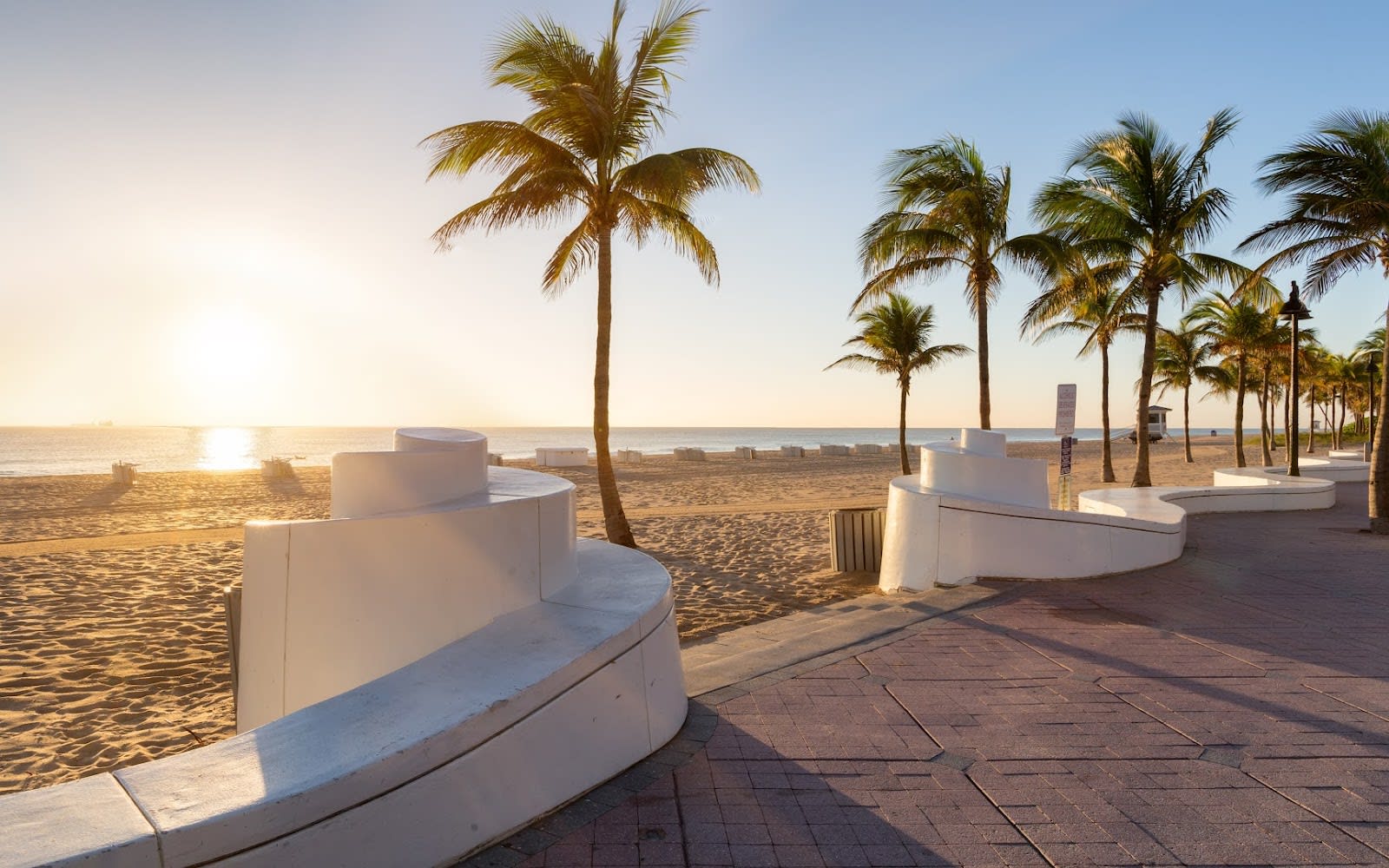 Home Flipping
Fort Lauderdale is a great market for home flipping, the practice of buying distressed homes, or fixer-uppers, for reduced prices and then renovating them. Depending on your investment objective, you can sell the home for a profit and use that money to buy another property to flip or you can keep it and rent it out. Tenants who make a good salary will be willing to pay premium rent for Lighthouse Point houses that have been nicely restored and have desired amenities. There always seems to be a decent supply of homes available for flipping in the Fort Lauderdale area due to bank foreclosures and because owners get tired of having to make repairs due to damage from issues caused by the heat and humidity, such as mold, damaged roofs, and flood damage.
Tax Advantages
Owners of rental Lighthouse Point homes can be eligible for various deductions on their federal tax returns. Among the available deductions are mortgage interest, maintenance costs, loss from theft and various casualties, and certain travel expenses. Before purchasing an investment property, you should consult with a tax attorney to find out what deductions will apply to your specific situation. An attorney will be able to give you the complete list of available deductions, which can help you determine if your investment strategy will pay off with healthy financial returns.
Neighborhoods
Fort Lauderdale is a big city with a population of 180,000, so there are several desirable neighborhoods, many of them along the waterfront and the unique system of canals. There are homes for sale in Lighthouse Point as well as in Las Olas, Tarpon River, and many other neighborhoods. Investors should research rental trends and desirable neighborhoods before moving ahead with a purchase.
Work With an Agent
Investors need to work with a talented, knowledgeable Lighthouse Point real estate agent for a number of reasons. An agent with years of experience in the Fort Lauderdale market will have invaluable insights into the hot neighborhoods and properties, as well as what it takes to be a landlord or otherwise handle investment property. He will also identify properties that meet your investment objective and help write a competitive offer. Once you're ready to jump into the market for homes for sale in Lighthouse Point, let Greg Marchese put his expertise to work for you.